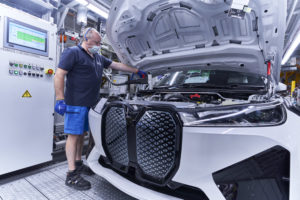 The upcoming BMW iX will feature a grille whose "role has turned digital," creating potentially new considerations for the common collision repair surface.
BMW doesn't need a grille to cool the iX's fully electric powertrain, and it repurposed the "completely closed off" surface as an "intelligence panel," the OEM wrote in a Nov. 11 news release.
"Camera technology, radar functions and other sensors are integrated seamlessly into the grille behind a transparent surface," BMW wrote. Mechanisms to clean and heat the sensors sit in the front of the grille.
That's noteworthy enough for collision repair. But BMW's just getting started. This is George Jetson's grille.
"In order to guarantee the greatest possible precision when using the radar sensor mounted behind the kidney grille, a nanoscale vacuum-based coating process is employed in its manufacture," BMW wrote. "Here, the two-color finish and visible 3D effect are produced by vaporization using laser technology and by a plasma-fired application technique in a vacuum. A combination of the laser-based method developed specially for production of the kidney grille on the iX and a precisely defined combination of material and layer thickness optimize radar performance."
Oh, and the grille can also heal itself if you leave it alone for a while.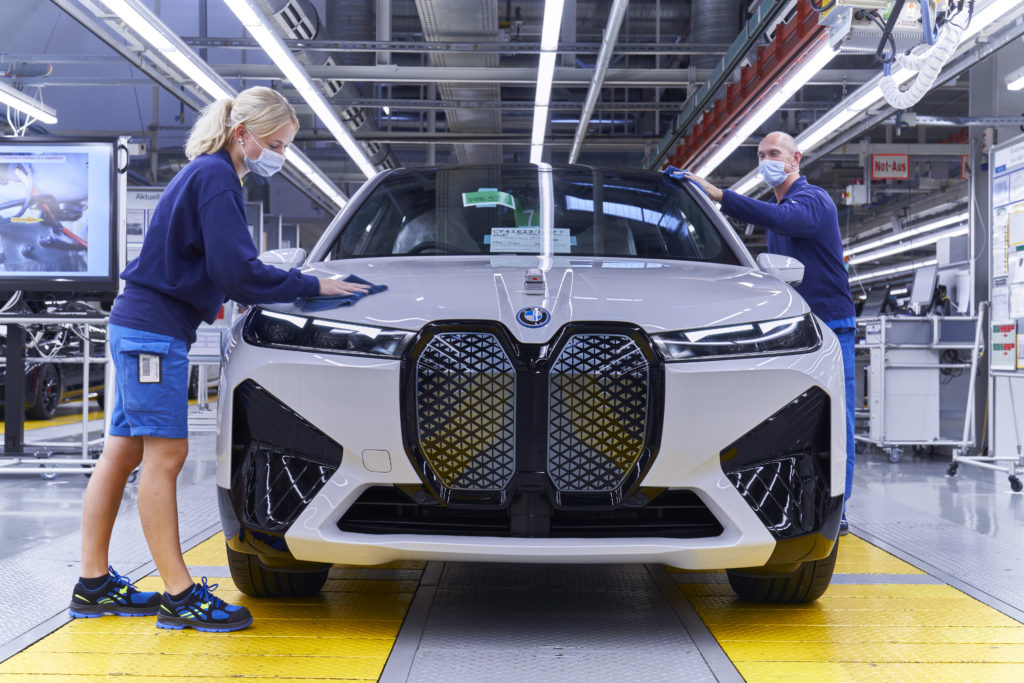 "An additional polyurethane coating reduces the kidney grille's susceptibility to damage," BMW wrote. "The self-healing effect of its surface can repair minor scratches, for example – within 24 hours at room temperature or through a five-minute supply of warm air."
BMW called the grille an example of "shy tech," features incorporated into the vehicle subtly enough that they go unnoticed until you need to use them.
It said other body "shy tech" examples included the flush door handles, distance sensors within front and rear black body edging, and a camera within the black ring of the tailgate's BWM logo. "The camera lens is cleaned automatically by a water spray system which extends from behind the surface of the roundel," BMW wrote.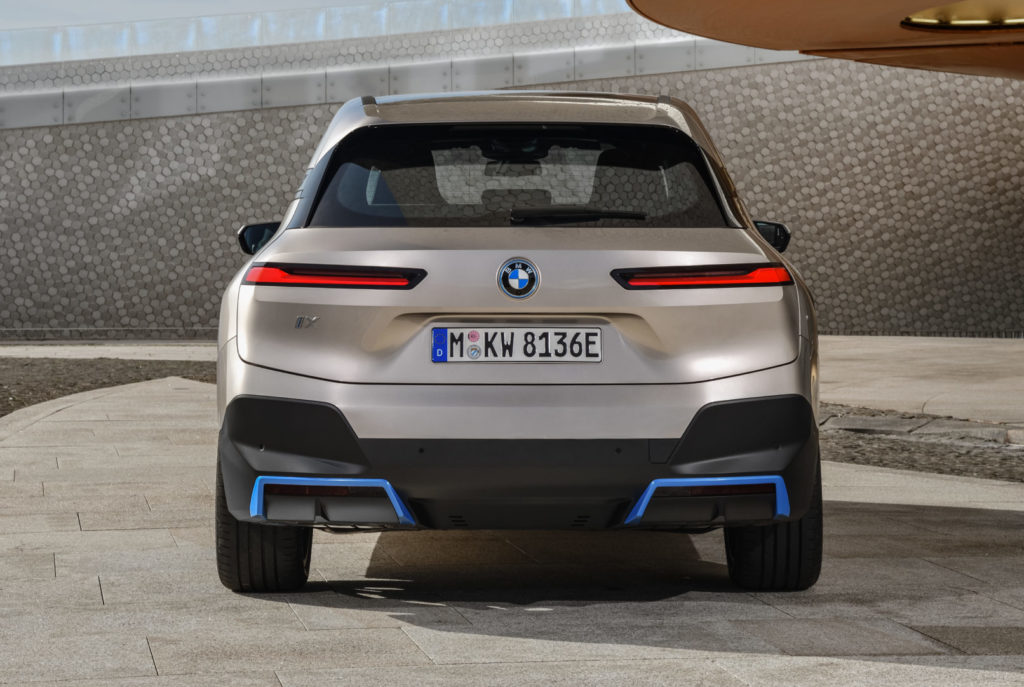 BMW followed the grille section of its iX news release with a passage devoted to another auto body part with futuristic technology.
An optional panoramic glass roof will cover the entire interior with a single pane and represent "the largest glass roof ever fitted in a model from the BMW Group."
The roof stacks three layers of film and two laminated glass panels within a steel frame, according to BMW.
"This construction offers both optimum protection against ultraviolet rays and an excellent standard of acoustic comfort," BMW wrote. "The upper glass panel's triple silver low emittance…


Read more:: BMW iX has special 'self-healing' sensor-friendly grille, high-tech roof